Welcome to The Marketplace, where sophisticated supermarket shopping is a delightful affair with the world in one marketplace. 
The Marketplace, the leading premium supermarket, is a subsidiary of Robinsons Retail Holdings Inc. (RRHI), the second largest multi-channel retailer in the Philippines—operating 6 business segments, 28 retail brands and more than 1,200 stores as of March 2016.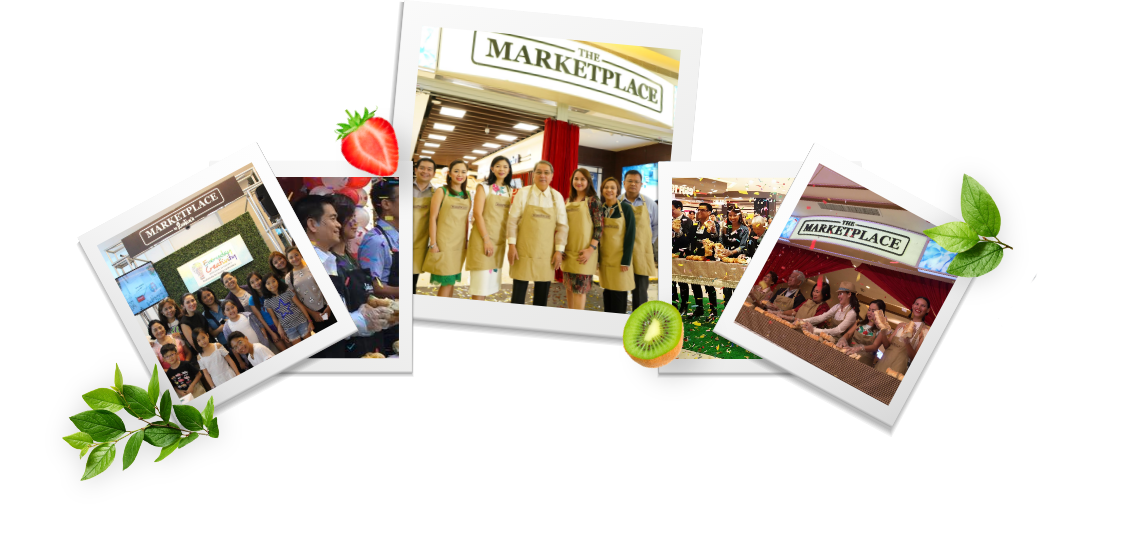 The Marketplace is a leader and pioneer in premium grocery shopping in the Philippines, being well known for its focus on quality, customer service, and fresh food, as well as gourmet and imported selections. In November 2018, it was acquired by Robinsons Retail Holdings, Inc. from Dairy Farm International Group, one of the leading Pan-Asian companies with expertise in various retail formats.
The Marketplace has become a pioneer in modern grocery retailing having introduced many innovations that are still being imitated to this day. From introducing groundbreaking promotions to sourcing quality products from all over the world defining to a large extent the very concept of modern food retailing. The Marketplace also carries exclusive brands such as Casino and Waitrose, alongside other well known international brands. At present, The Marketplace is continuously expanding with 35 branches spread across Luzon, Visayas and Mindanao.